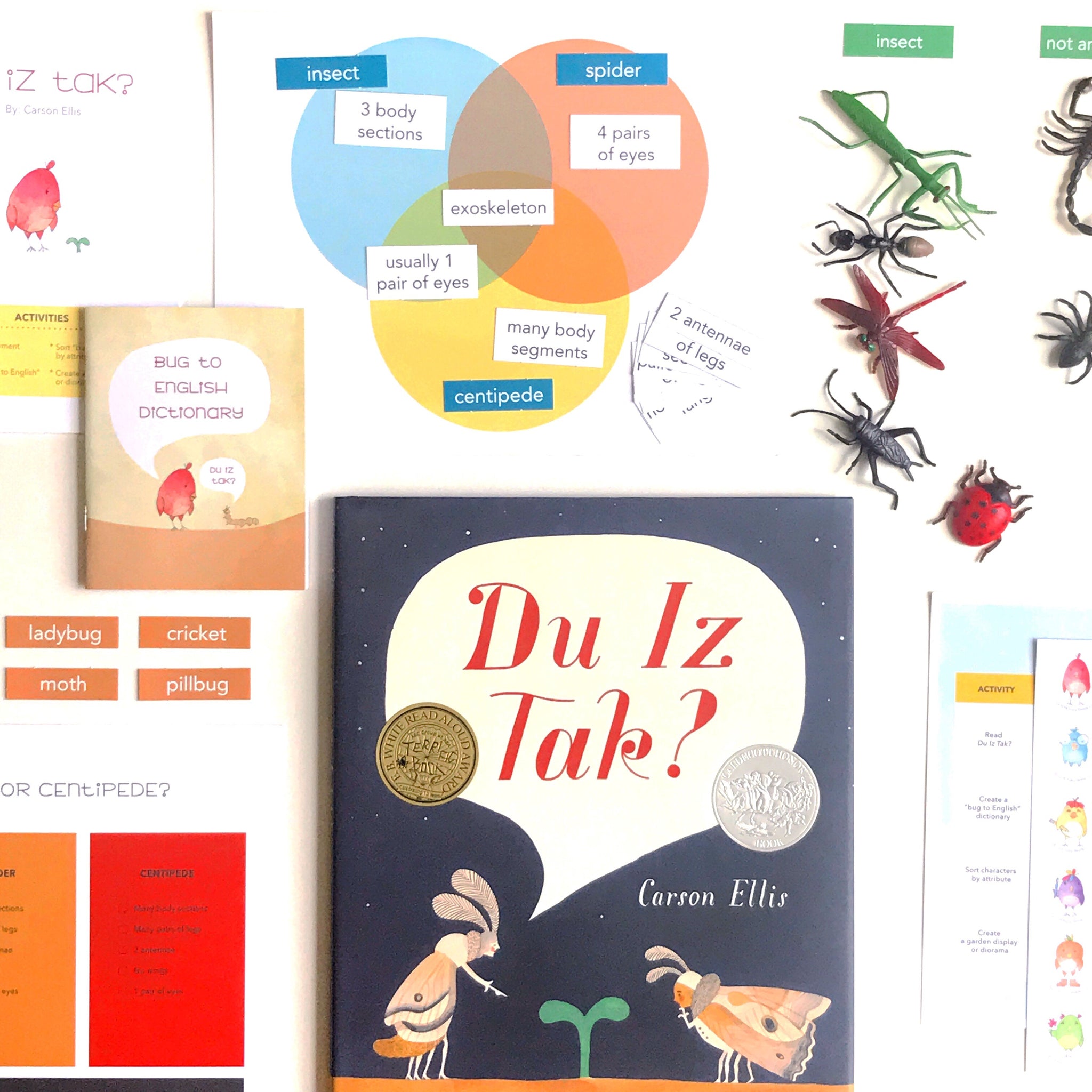 Enter into the lives of a charming group of garden creatures in Du Iz Tak by Carson Ellis! As you and your child complete the activities in this box you will:
write and illustrate a bug-to-English dictionary
learn about key features of arthropods
use a Venn diagram to compare living things
create a diorama or bug garden
Need supplies for additional children to complete the activities? Take a look at our Sibling Pack for this box!