A Place to Hang the Moon Read-Aloud Poster: Digital Download
$18.00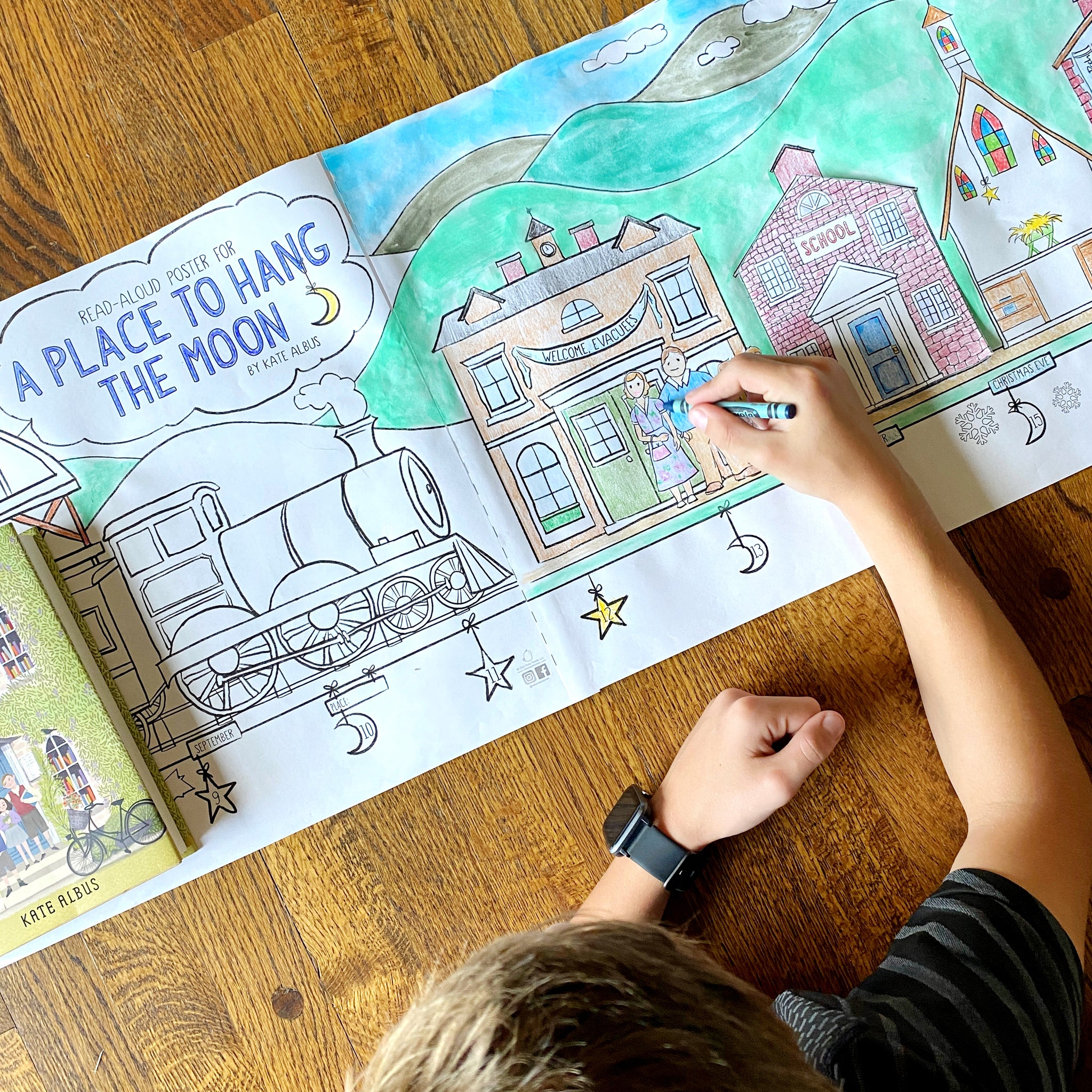 This is the digital version of our Read-Aloud Poster for A Place to Hang the Moon.
A Place to Hang the Moon by Kate Albus is one of our favorite middle-grade novels of recent years. In this new book with an old soul, William, Edmund, and Anna are three orphaned siblings who hope to use the evacuation of London during World War II as an opportunity to find their forever home. 

With our Read-Aloud Poster for A Place to Hang the Moon you will:

color and add details to a story board
identify character traits
create a timeline of story events

explore new vocabulary
Of course, we've also included Read-Aloud Poster favorites: discussion questions, reader evaluations, and a chapter tracker! 
The Read-Aloud Poster, an Activity Guide for parents, and optional building fronts for four village buildings are provided in three downloadable digital files. The Activity Guide and building fronts are sized to print on 8 1/2" x 11" paper at home, but you'll need to send the Read-Aloud Poster file to a large-format printer who can print engineer prints or blueprints.
Note: This Read-Aloud Poster and accompanying files are digital downloads, so be sure to provide your e-mail on the checkout page! You'll receive the files in a separate e-mail from SendOwl Downloads.
For help with printing your file, click on the link. Although some of our digital posters can be printed at any size, we recommend you print this one at a minimum of 28" by 40" and select "Keep Size" at checkout. This means you'll print it at 30"x42" (Arch E1 in US) or the closest available size internationally.