Little House in the Big Woods Read-Aloud Poster
$18.00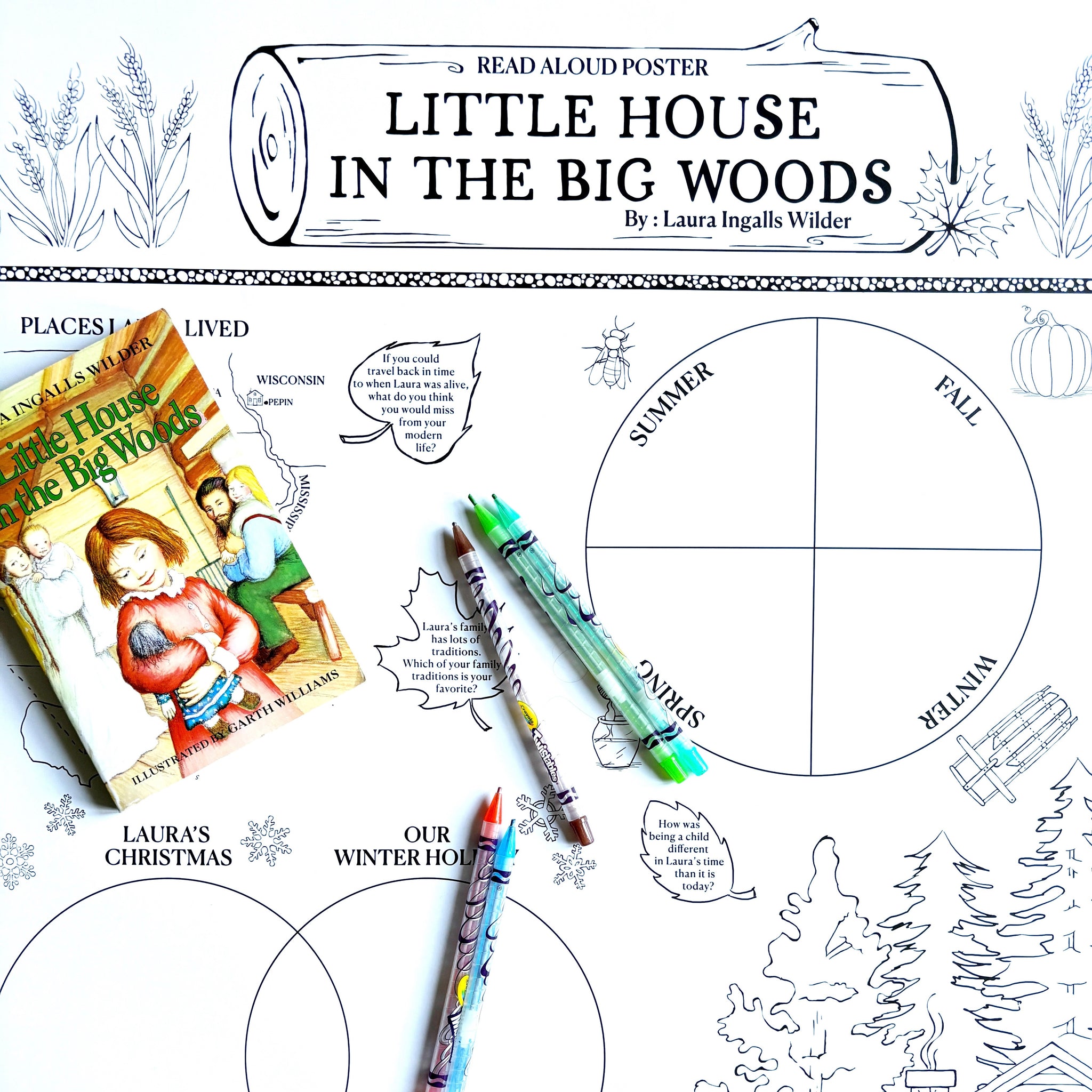 Start your frontier adventure together with Little House in the Big Woods, the first book in Laura Ingalls Wilder's classic series. Our Read-Aloud Poster provides plenty of designs to color and dedicated spaces for:

an illustrated Ingalls' family tree
map activities
vocabulary building
comparison of modern and frontier life
and more!
Note: This item includes a poster and an activity guide. It does NOT include a copy of the book, so you can choose to purchase here, visit your library, or locate an audio book so everyone can listen together.