A Place to Hang the Moon Read-Aloud Poster
$18.00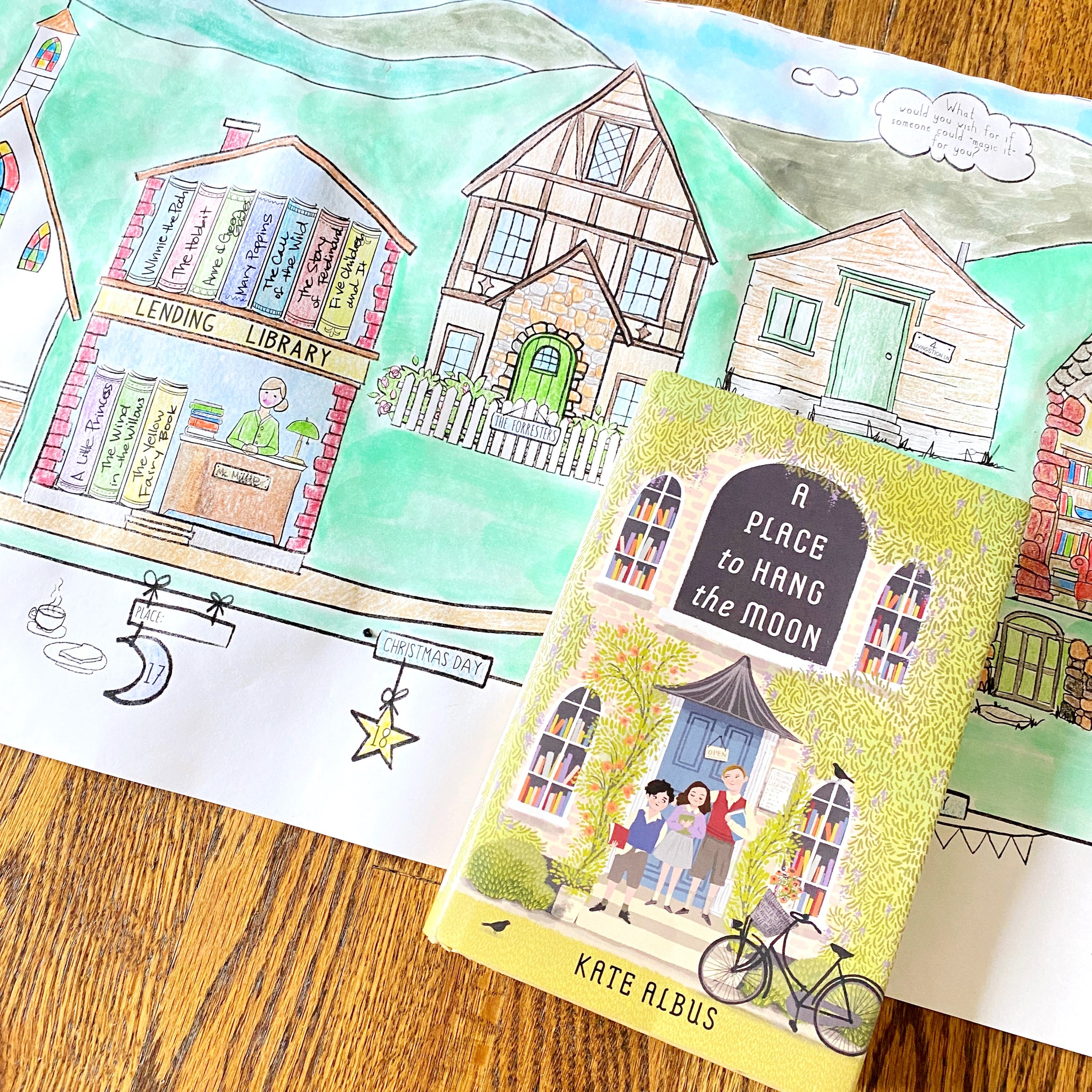 A Place to Hang the Moon by Kate Albus is one of our favorite new middle-grade novels of recent years. In this new book with an old soul, William, Edmund, and Anna are three orphaned siblings who hope to use the evacuation of London during World War II as an opportunity to find their forever home. 

With our Read-Aloud Poster for A Place to Hang the Moon you will:

color and add details to a story board
identify character traits
create a timeline of story events

explore new vocabulary
Of course, we've also included Read-Aloud Poster favorites: discussion questions, reader evaluations, and a chapter tracker! 
We're excited to introduce a new format with this poster; if desired, you'll cut and glue to a finished size of 14 x 80.  It also includes optional printable flaps to add to a few of the buildings.
We think this book is best for ages 8 and up, but you know your family best! Do be aware that the main characters are orphaned siblings looking for a forever home; if you're reading with children for whom this is a tender topic, please pre-read and decide if it's right for your particular situation.