Mr. Popper's Penguins Read-Aloud Poster
$18.00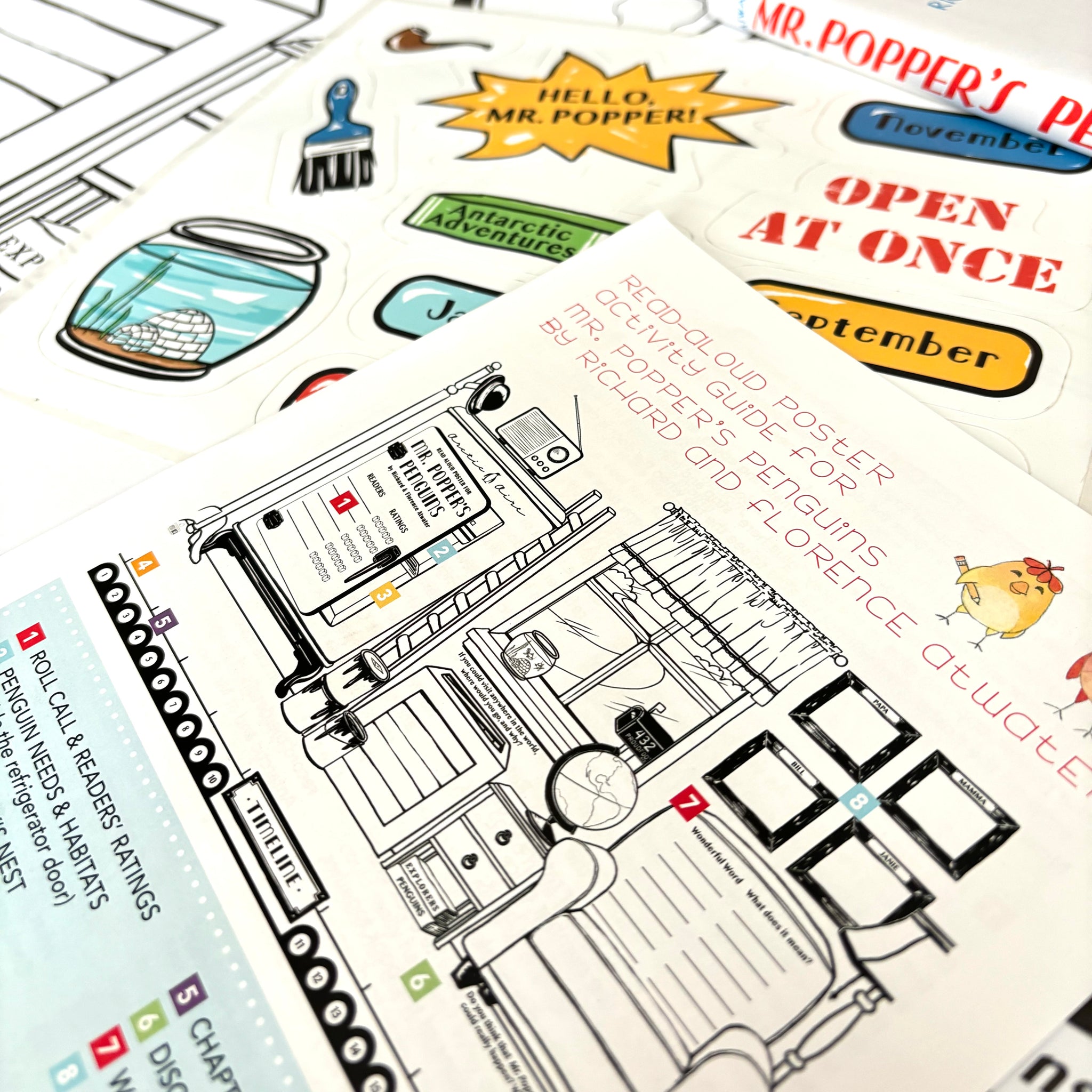 When you were young, did you ever dream of having a wild animal as a pet? Mr. Popper's Penguins is the story of Mr. Popper and his family, who actually host a family of penguins in their home! Our favorite part of this book is how the Poppers transform their home into a penguin habitat, but they don't just stay at home! We can't wait to hear what you enjoy most about this fantasy-meets-real-life classic!

With our Read-Aloud Poster for Mr. Popper's Penguins you will:

color and add details to a story board
compare Mr. Popper's home with the penguins' natural habitat

make a timeline to show the main events of the story

draw character portraits using details from the text

explore new vocabulary
Of course, we've also included Read-Aloud Poster favorites: discussion questions, reader evaluations, and a chapter tracker! 
This poster includes a set of stickers and a refrigerator door that requires just a liiiiittle bit of cut-and-paste assembly. 
We think this book is best for ages 6 and up, and is particularly great when you're beginning chapter book read-alouds with kids who dream of a wild pet!