The Secret Garden Read-Aloud Poster: Digital Download
$18.00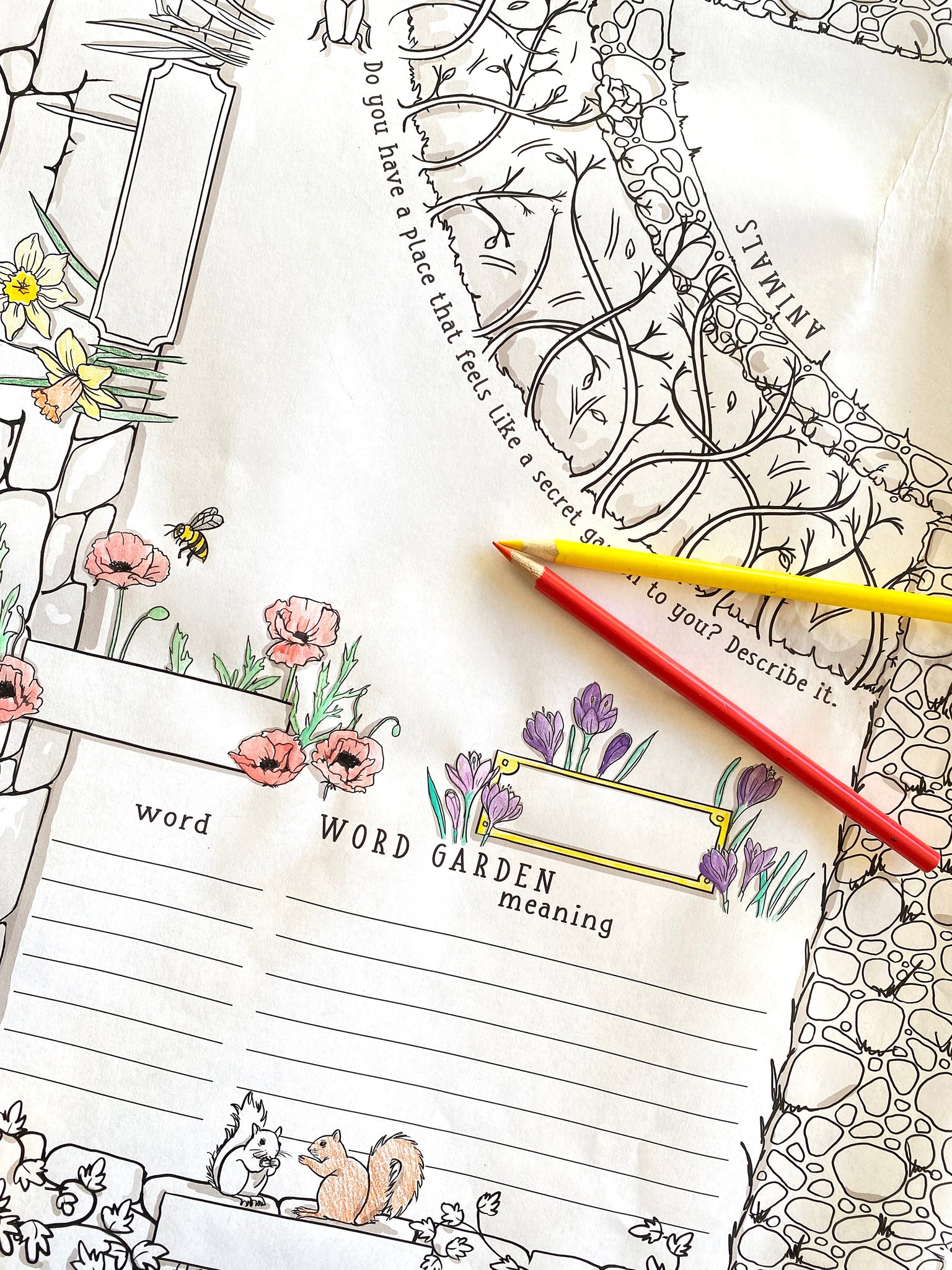 Through March 12, receive a digital bonus of our Secret Garden quote artwork FREE when you purchase our Read-Aloud Poster for The Secret Garden. Add both items to your cart, and the discount will apply automatically at checkout.

The Secret Garden by Frances Hodgson Burnett is a beloved classic for a reason. You'll meet Mary Lennox, a sour and spoiled orphan, and follow her transformation as she discovers a neglected secret garden and brings it back to life with the help of her new friends, Dickon and Colin.
With our Read-Aloud Poster for The Secret Garden you will:
complete a garden concept map
create character portraits
find text evidence of character development
explore new vocabulary
Of course, we've also included Read-Aloud Poster favorites: discussion questions, reader evaluations, and a chapter tracker!
The Read-Aloud Poster and Activity Guide for parents are provided in two downloadable digital files. The Activity Guide is sized to print on 8 1/2" x 11" paper at home, but you'll need to send the Read-Aloud Poster file to a large-format printer who can print engineer prints or blueprints.
Note: This Read-Aloud Poster and accompanying file are digital downloads, so be sure to provide your e-mail on the checkout page! You'll receive the files in a separate e-mail from SendOwl Downloads.
For help with printing your file, click on the link. Although some of our digital posters can be printed at any size, we recommend you print this one at a minimum of 28" by 40" and select "Keep Size" at checkout. This means you'll print it at 30"x42" (Arch E1 in US) or the closest available size internationally.
You might also like:
-our printable quote from The Secret Garden: "Where you tend a rose, a thistle cannot grow."
-our blog post previewing several available versions of The Secret Garden
-our Read-Aloud Poster Spotlight blog post