The Vanderbeekers of 141st Street Read-Aloud Poster: Digital Download
$18.00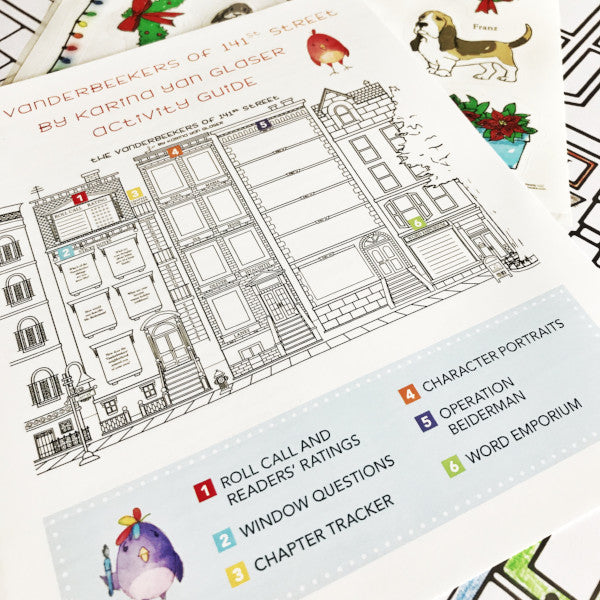 Get ready to meet the Vanderbeekers, a delightful family of five children living in Harlem! Our Read-Aloud poster provides plenty of designs to color and dedicated spaces for:
character portraits
plot summary and illustration
vocabulary building
discussion starters
The Read-Aloud Poster and Activity Guide for parents are provided in two downloadable digital files. The Activity Guide is sized to print on 8 1/2" x 11" paper at home, but you'll need to send the Read-Aloud Poster file to a large-format printer who can print engineer prints or blueprints.
Note: This Read-Aloud Poster and accompanying file are digital downloads, so be sure to provide your e-mail on the checkout page! You'll receive the files in a separate e-mail from SendOwl Downloads.
For help with printing your file, click on the link. Although some of our digital posters can be printed at any size, we recommend you print this one at a minimum of 28" by 40" and select "Keep Size" at checkout. This means you'll print it at 30"x42" (Arch E1 in US) or the closest available size internationally.