Number the Stars Read-Aloud Poster
$18.00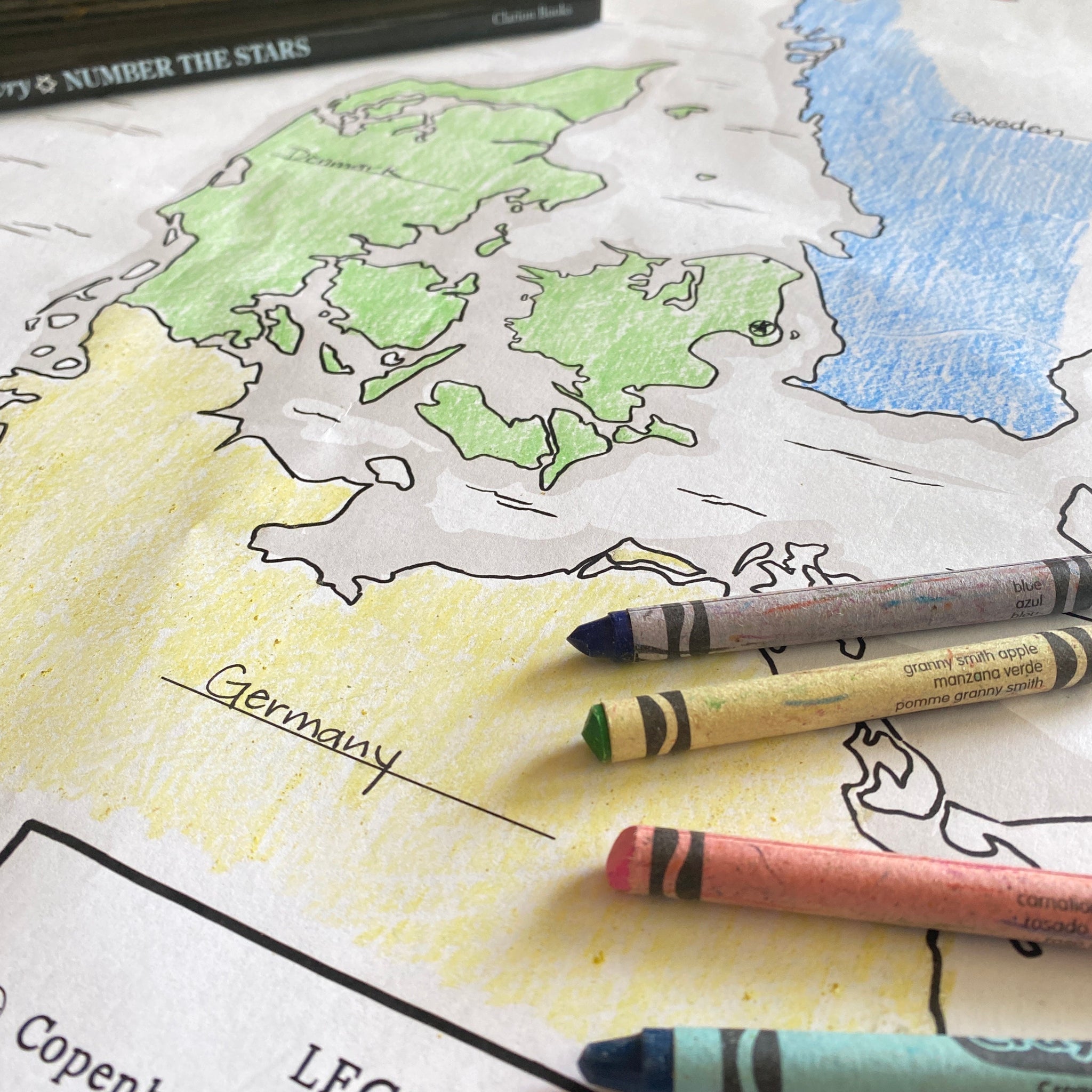 Number the Stars by Lois Lowry is historical fiction middle-grade novel set in World War 2 Denmark. This story of how a Danish family helped their Jewish neighbors escape to Sweden was inspired by true events and had us on the edge of our seats. 

Our Read-Aloud Poster for Number the Stars features and enlarged map of Denmark and surrounding areas for you to add details to, plus:

record learnings about Denmark
create character portraits and identify character traits
create a timeline of story events

use meaningful quotes as discussion starters

As always, we've included Read-Aloud Poster favorites like reader evaluations, and a chapter tracker! 
We think this book is best for ages 8 and up, but you know your family best! It does include some tense scenes with Nazi soldiers; if you have sensitive readers who don't do well with suspense, be aware. However, we found it to be the kind of suspenseful that had our kids asking us for "just one more chapter" even on a second or third reading.
You might also be interested in:
-our Read-Aloud Poster Spotlight blog post for Number the Stars