The Mouse and the Motorcycle Read-Aloud Poster
$18.00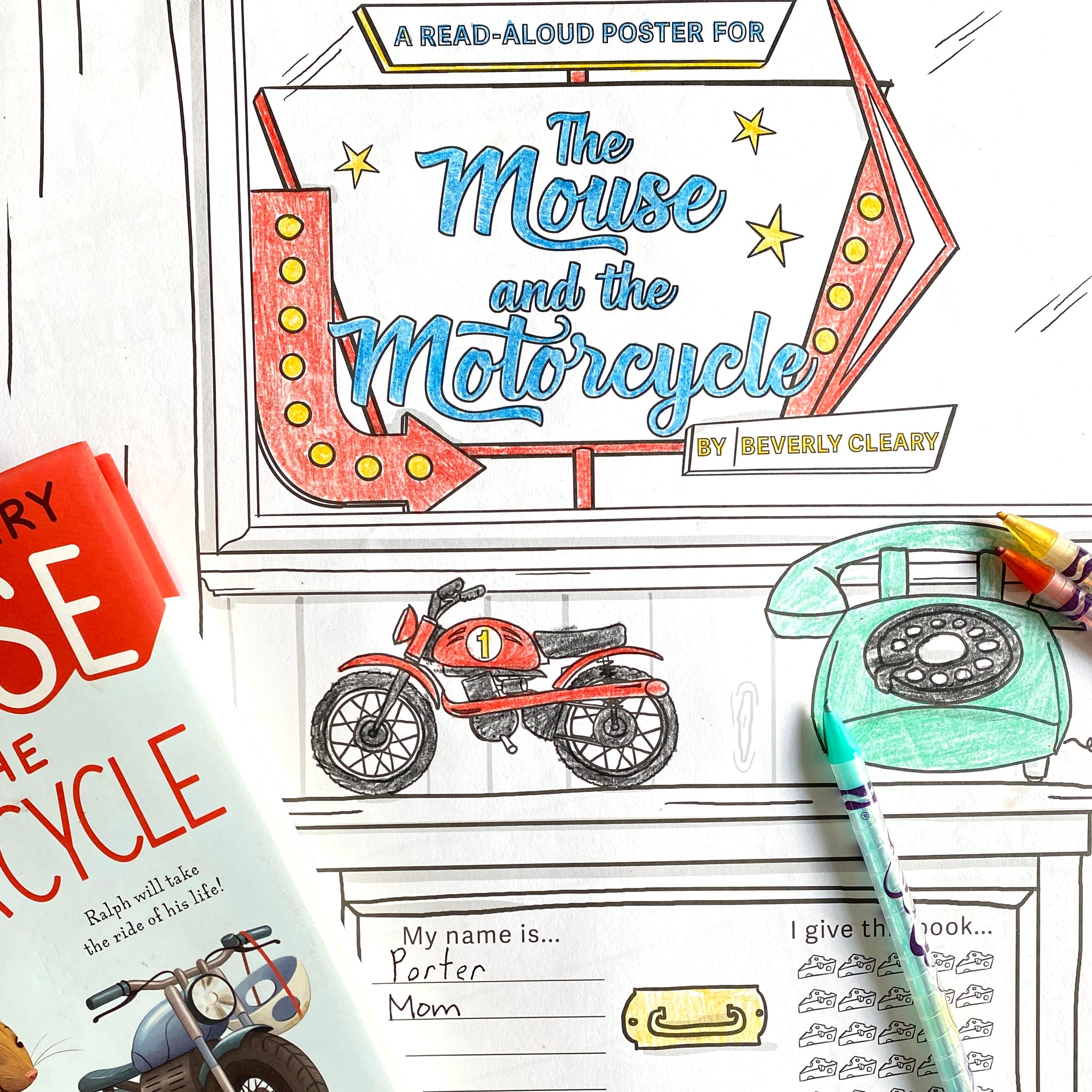 Whether you're a Beverly Cleary fan from your own childhood, or you're experiencing her books for the first time with your own kids, we think you're going to love The Mouse and the Motorcycle. You'll have a front row seat to Ralph and Keith's developing friendship and Ralph's fantastic adventures in the Mountain View Inn.
With our Read-Aloud Poster for The Mouse and the Motorcycle you will:

color and add details to a story board
compare Ralph and Keith using a Venn diagram
make a room-service menu for Ralph's family

complete problem-solution blocks to document Ralphs adventures
explore new vocabulary
Of course, we've also included Read-Aloud Poster favorites: discussion questions, reader evaluations, and a chapter tracker! 
We're excited to introduce a new format with this poster; you'll have the option to cut it in half and join together to create a hotel room view with a hidden mouse hole beneath.
We think this book is best for ages 6 and up, and is particularly great when you're beginning chapter book read-alouds with kids who love adventure and things that go! 
Need a "Reckless or Brave" sticker for your favorite daredevil? Get yours here!