The Secret Garden Printable Quote
$7.00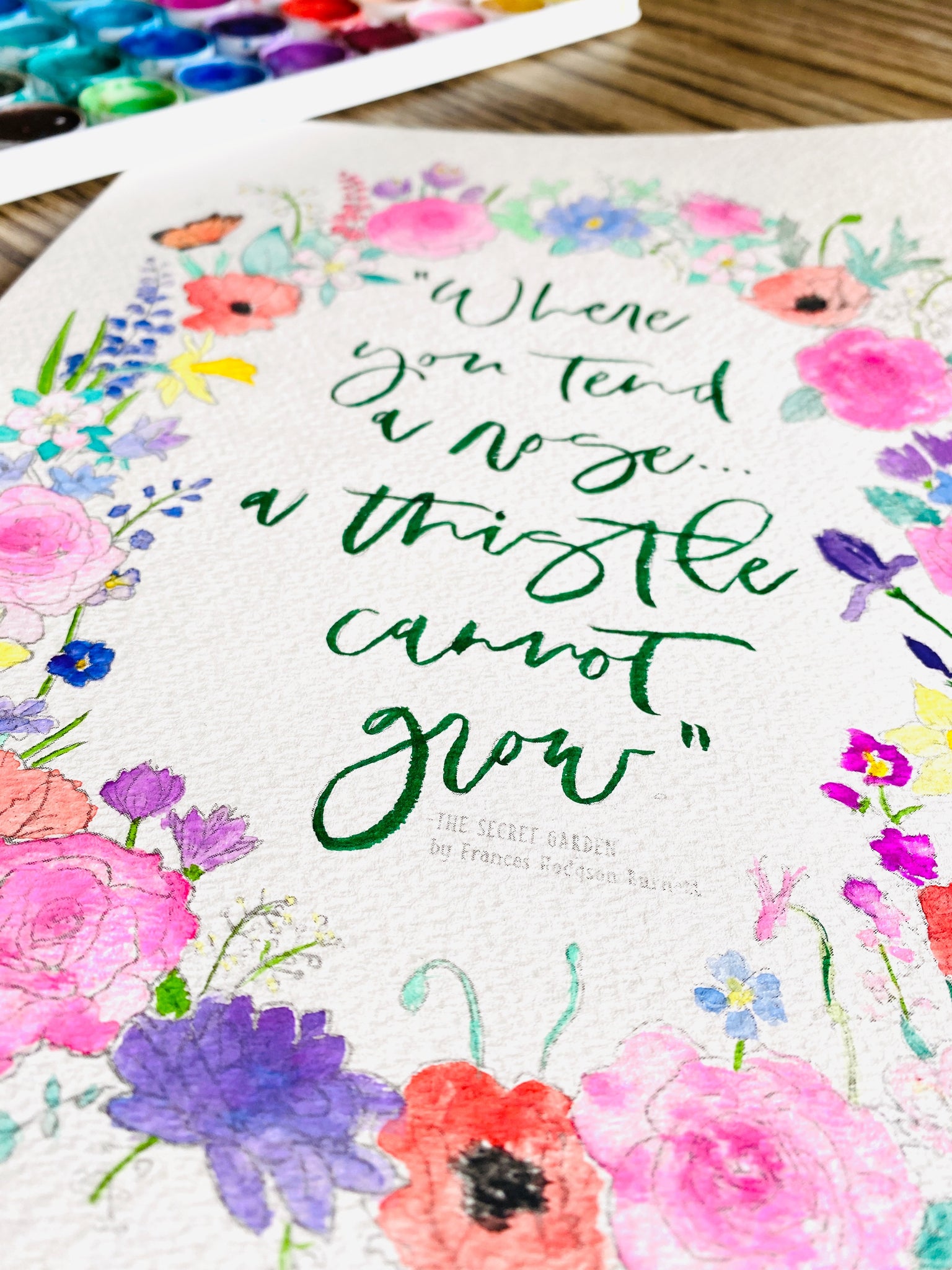 One of our favorite quotes from The Secret Garden is, 
"Where you tend a rose, a thistle cannot grow."
What a reminder to choose carefully the thoughts we cultivate! 
Our downloadable quote art is fun to color and filled with possibilities. We printed it in gray on 8 1/2" x  11" watercolor paper for some fun with watercolors, and then at 18" x 24" in black ink for a wallhanging with colored pencils or markers. What will you do?
Digital item includes 2 line artwork files (one in black, one in gray) with quote.
Note: This item is a digital download, so be sure to provide your e-mail on the checkout page! You'll receive the files in a separate e-mail from SendOwl Downloads.