The Secret Garden Read-Aloud Poster
$18.00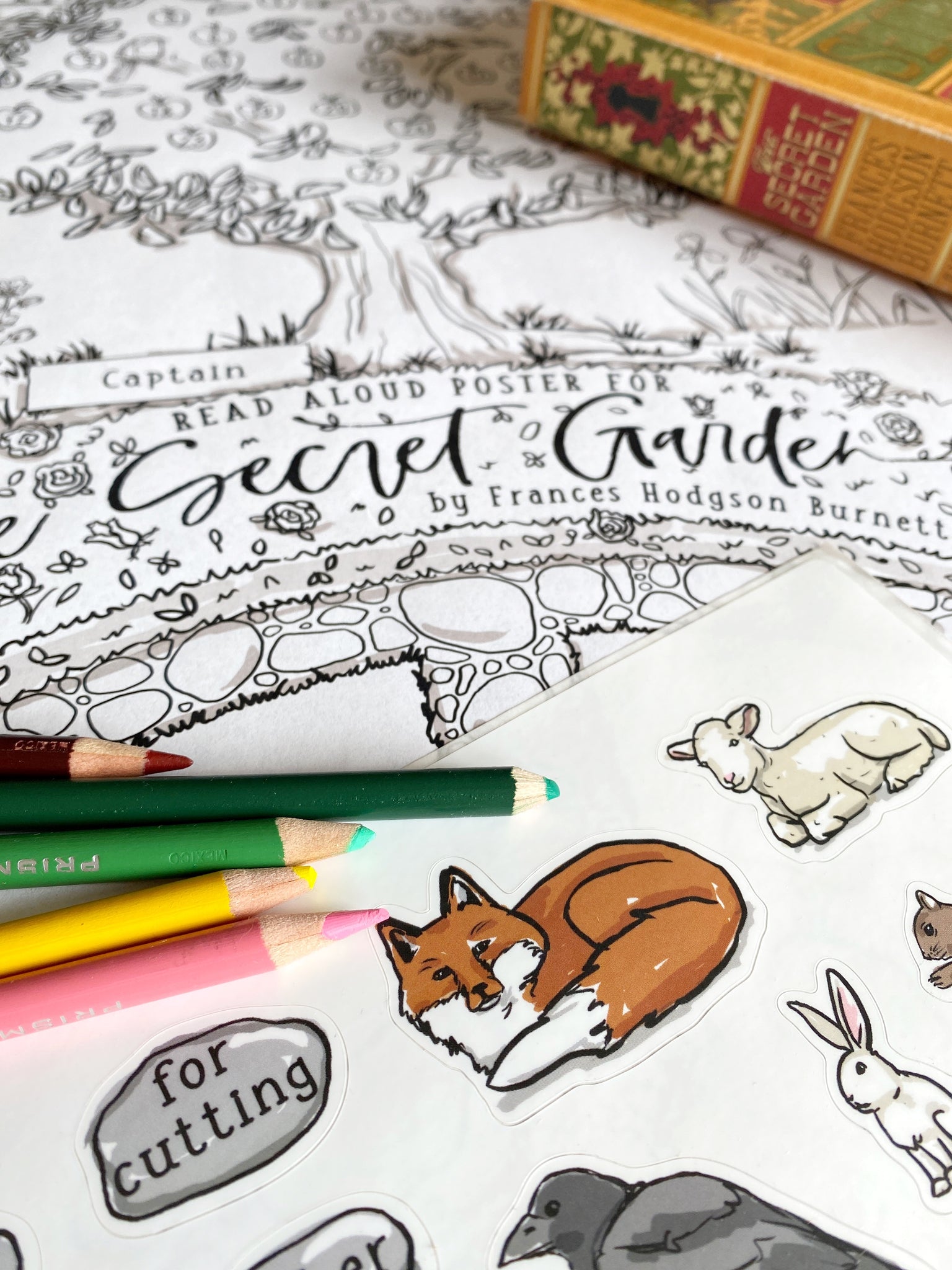 The Secret Garden by Frances Hodgson Burnett is a beloved classic for a reason. You'll meet Mary Lennox, a sour and spoiled orphan, and follow her transformation as she discovers a neglected secret garden and brings it back to life with the help of her new friends, Dickon and Colin.
With our Read-Aloud Poster for The Secret Garden you will:
complete a garden concept map
create character portraits
find text evidence of character development
explore new vocabulary
Of course, we've also included Read-Aloud Poster favorites: discussion questions, reader evaluations, and a chapter tracker!
We've included stickers to help you complete the concept map and decorate the garden. And, you'll print out optional flaps to complete "before and after" character portraits that show Mary and Colin's development.
You might also like:
-our printable quote from The Secret Garden: "Where you tend a rose, a thistle cannot grow."
-our blog post previewing several available versions of The Secret Garden
-our Read-Aloud Poster Spotlight blog post