Island of the Blue Dolphins Read-Aloud Poster
$18.00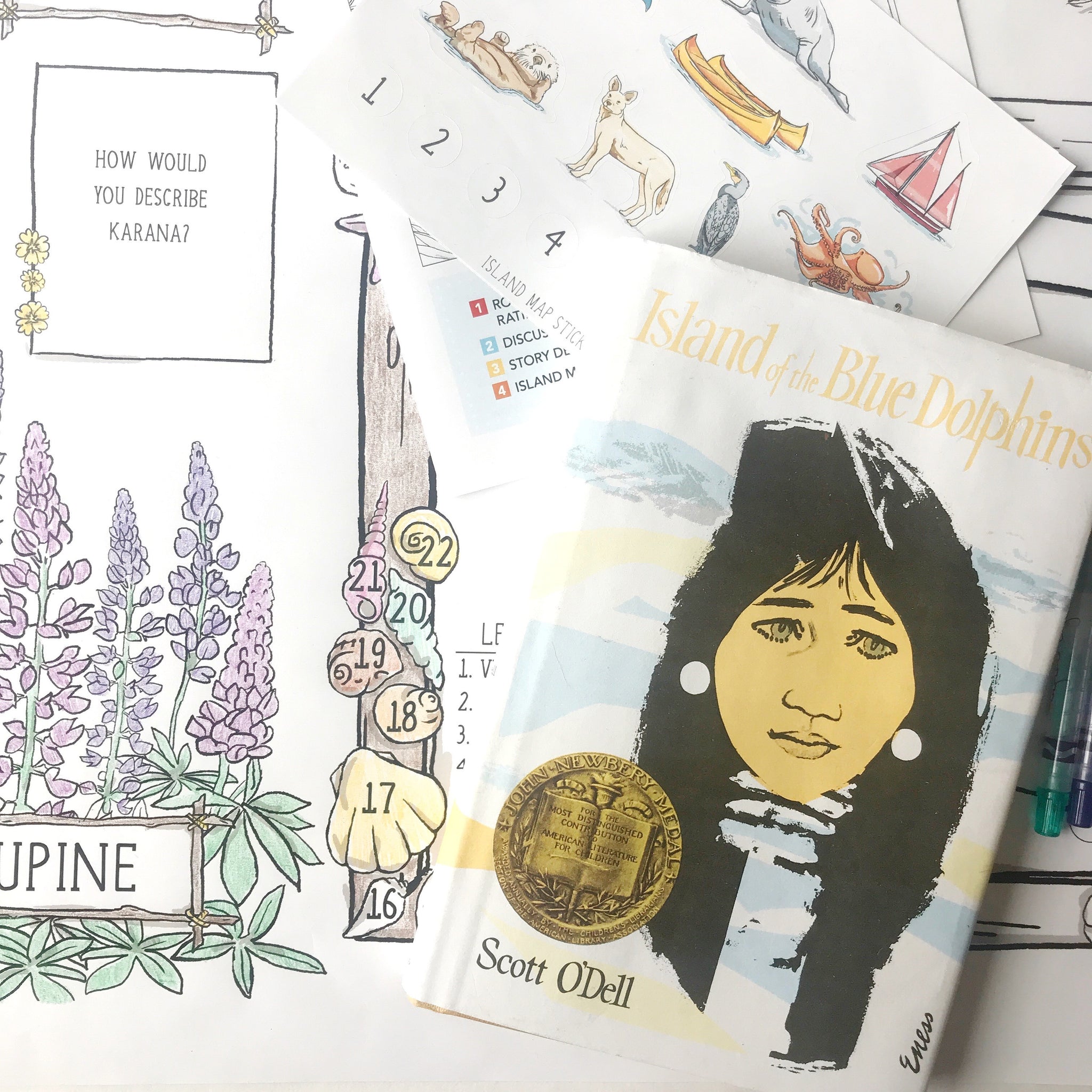 Share this classic story of survival with your family!
With our Read-Aloud Poster for Island of the Blue Dolphins by Scott O'Dell you will:
learn about plants and landforms on the island
use text details and map skills to complete a map of the island
draw pictures of Karana's animal companions

illustrate events based on text details
We've also included Read-Aloud Poster favorites: discussion questions, reader evaluations, and a chapter tracker! Oh, and there are stickers!
We love this book as a read-aloud for 3rd through 6th graders, but you know your family best!
Take a detailed tour of our Island of the Blue Dolphins poster here.
Need a copy of the book? Here's our favorite illustrated version!