The Wild Robot Read-Aloud Poster: Digital Download
$18.00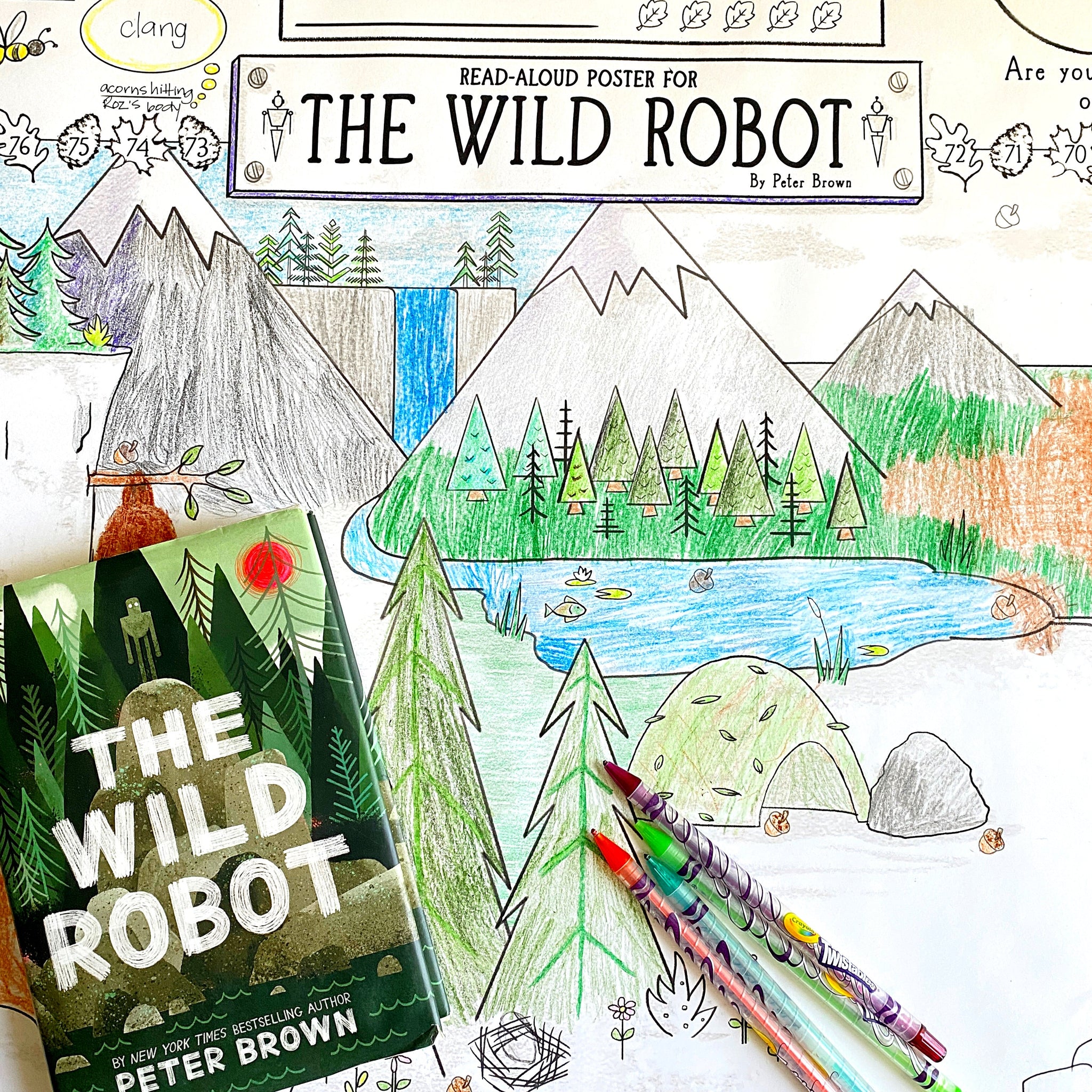 Here's a survival tale of a different kind! Robot Roz is stranded on an island and must learn to survive. Follow along as she adapts to her environment and makes lots of friends along the way!
With our Read-Aloud Poster for The Wild Robot by Peter Brown you will:
color and add details to a story board
celebrate great words like onomatopoeias and animal movement verbs

create a timeline of story events

compare and contrast Roz and humans using a Venn diagram

Of course, we've also included Read-Aloud Poster favorites: discussion questions, reader evaluations, a chapter tracker, and an Activity Guide for parents, all in two digital files that you print yourself. 
We think this book has broad appeal and wouldn't hesitate to read it to ages 5 and up, but you know your family best!
Take a detailed tour of our Read-Aloud Poster for The Wild Robot here.
Note: This Read-Aloud Poster and accompanying Activity Guide are a digital download, so be sure to provide your e-mail on the checkout page! You'll receive the files in a separate e-mail from SendOwl Downloads. 
Because this product is a digital download, it does not come with supplies for a robot model included with the printed Read-Aloud Poster.
For help with choosing your poster size or printing your file, click on the links. Although the poster can be printed at any size, it was originally designed for 28x40 inch paper. The closest size commonly available at US printers such as Office Depot is known as Arch E1 and prints at 30"x42".