Charlotte's Web Read-Aloud Poster: Digital Download
$18.00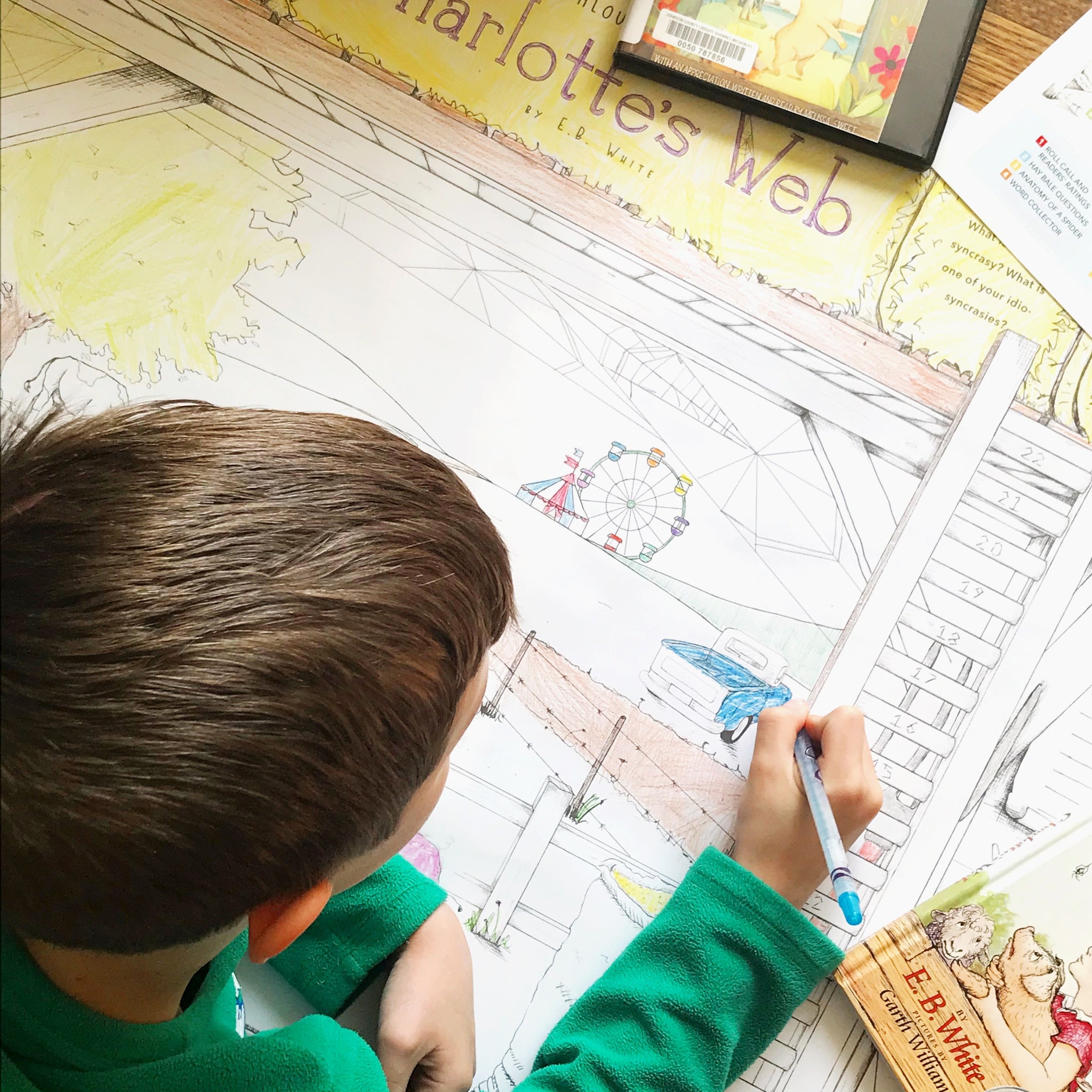 Here's the digital version of our popular Read-Aloud Poster for Charlotte's Web. This digital version includes all the features of our Read-Aloud Poster for Charlotte's Web:
-detailed farm illustrations to color
-vocabulary builder
-spider facts
-spider anatomy diagram
-chapter tracker ladder
-discussion questions
-timeline of events
-character portraits
and an Activity Guide for parents, all in two digital files that you print yourself. 
Note: This Read-Aloud Poster and accompanying Activity Guide are a digital download, so be sure to provide your e-mail on the checkout page! You'll receive the files in a separate e-mail from SendOwl Downloads.
Additional goodies for you: Our Charlotte's Web Activity Guide is so packed with content that we made a separate Library List for further reading. Download and print your Library List here. You'll also want to visit our dedicated Charlotte's Web Pinterest board for spider anatomy diagrams, crafts, and more!
For help with choosing your poster size or printing your file, click on the links. Although the poster can be printed at any size, it was originally designed for 28x40 inch paper. The closest size commonly available at US printers such as Office Depot is known as Arch E1 and prints at 30"x42".